UI/UX Design, WordPress Plugin Development, Web Design
The First Cycle Travel Brand of India
India is a country where cycling is related to two separate spectrums. Either it gets associated with the poor who cannot afford a motorised two-wheeler or it is associated with the uber-rich who cycle just as a form of indulgence. There is no in-between or one can say there was none till cycle renting and cycling events became mainstream. It will not be an exaggeration to say that DBC, The Delhi By Cycle Company which is India's first city cycling tour company has a huge contribution to making cycling mainstream. With over 10 years of being in operation and having organised more than 10,000 tours, DBC was now looking at an image and digital presence revamp.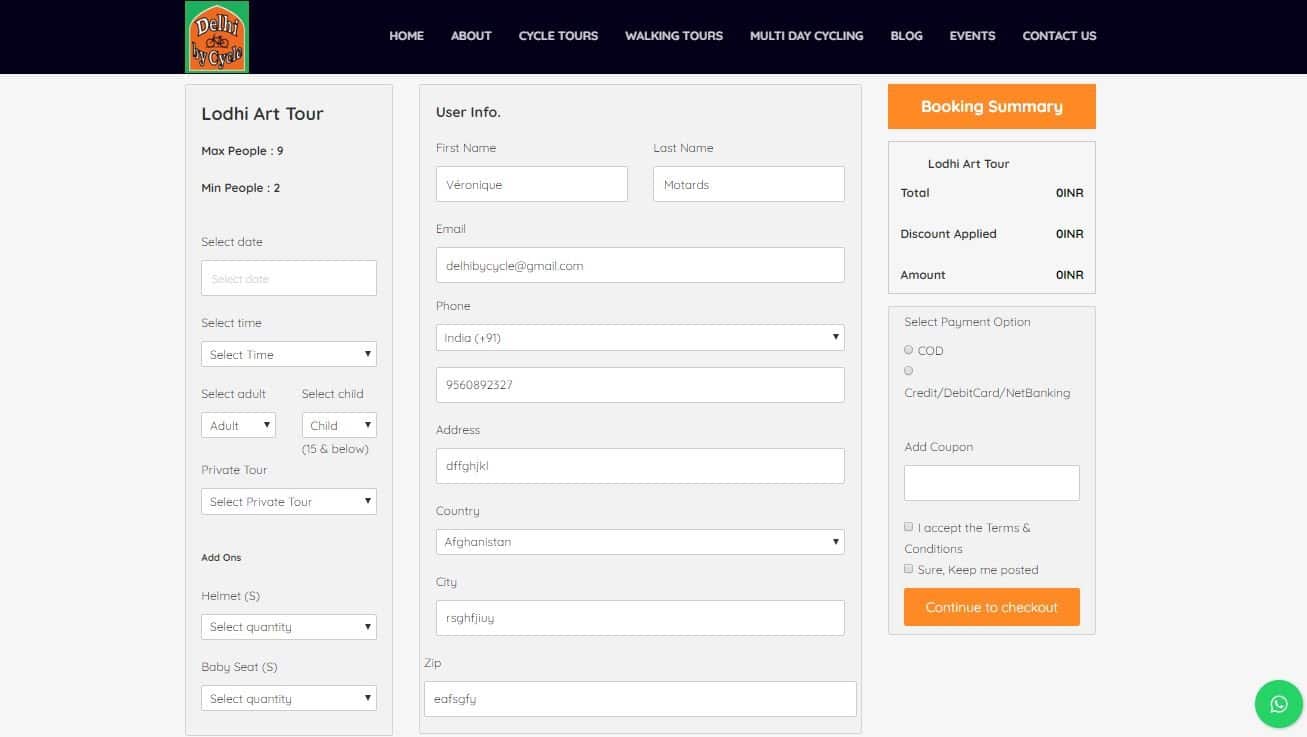 The firm had an old layout, something that was created way back in 2009 when website development hadn't advanced so much. However, fast forward to 2019 when the world has gone completely digital and all the firms are shifting to the digital media for marketing, DBC felt the need to revamp their website. Plus, online scheduling, event management, payment gateways and so many other integrations had to be done effectively.
This is where Blackzoid came into the picture.

Well, the task began with a lot of brainstorming because the brand had to be in a way revamped and of course the message that has been passed over the decade had to be retained. So, we worked hard and created the website design which currently adorns the domain.
We created and integrated a full travel booking engine for the firm so that they did not have to worry about third-party integrations. In addition to this, multiple contemporary features such as live chats/ event tracking. Social media feed integration etc were all done too.
And while we can say a lot more, why don't you have a look at the website yourself?